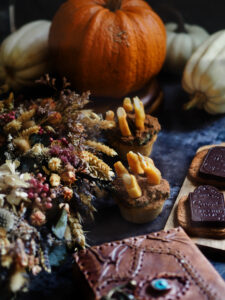 Our Limited Edition Halloween cake collection has arrived and it is stunning! Inspired by the 1993 Disney classic, Hocus Pocus, we offer you no tricks, only delicious gluten-free, dairy-free treats.
Choose from tombstones on toast, eyeball cupcakes, zombie rising cupcakes, dark buttercream rose cupcakes, toffee apple slices and more. Click here to order your selection now.
Prefer to continue reading? Check out this piece we wrote as part of our social skills 101 series on the history of the handshake.
That time of year is coming, what is your favourite thing about halloween?