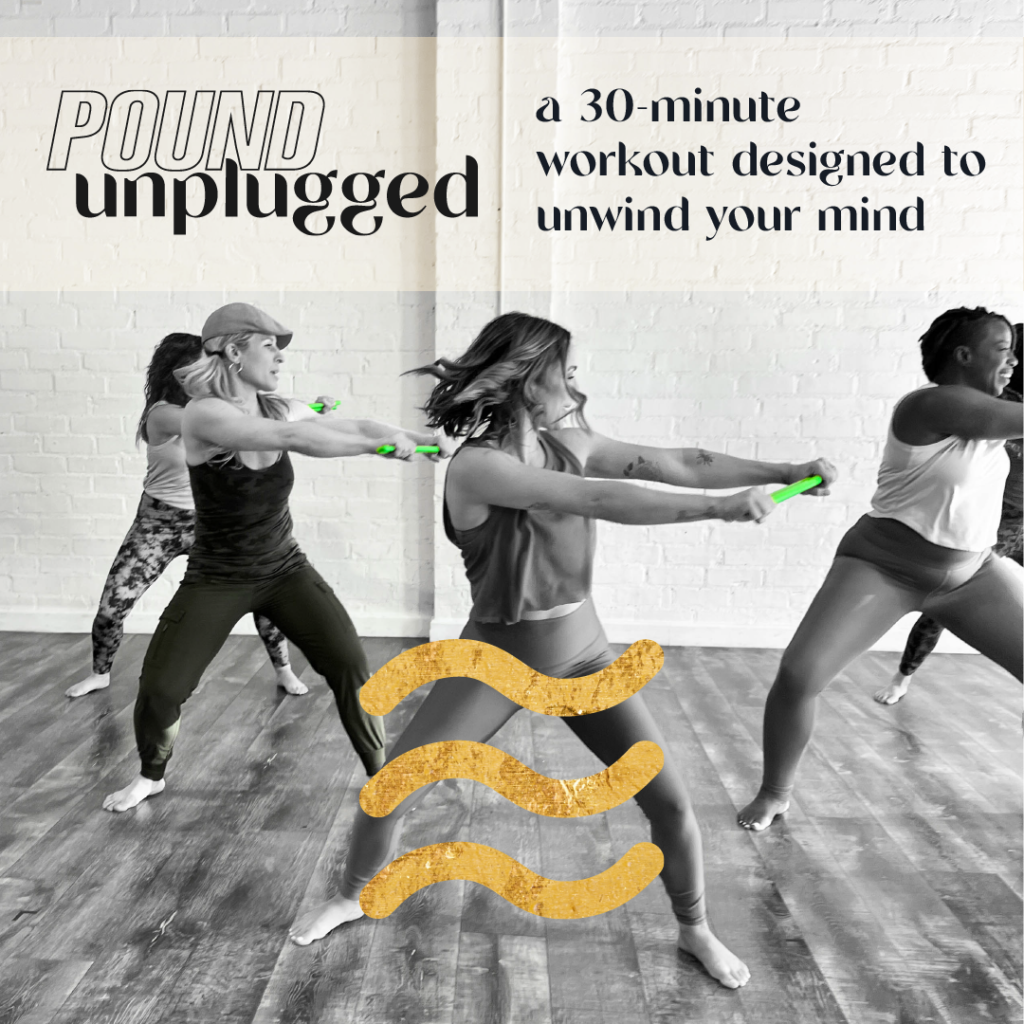 Bringing Rock and Reset together in a 30 minute exercise class, Pound Unplugged®  is like no other class. Flow through the four elements; fire, air, water and earth, bringing intense cardio, toning, stability and strength to create a space for Reset. A safe space where we add rhythmic breathing exercises and meditation.
Hannah will guide you in Pound Unplugged® to release your inner rockstar and find your moment of peace. Choose challenging moves or modify to meet you where you are right now. Pound Unplugged® has less choreo than a Pound® class but just as much fun.
For people who struggle with choreo, this class is a great introduction to Pound, and for people who love choreo, this class allows you to challenge yourself. Whatever your fitness needs – this class is for you.
"Almost everything will work again if you unplug it for a few minutes – including you"

Anne Lamott
How does Pound Unplugged meet our No Judgement® fitness class ethos?
Pound Unplugged extends our class repertoire, combining the group drumming experience that we get from Pound, with core work, and the kind of rhythmic breathing and meditation that you may have seen in yoga classes. The format is not ego-based, instead it gives you the foundation to delve deeper into your connection with yourself and have fun in the process. Find out more about our No Judgement ethos here
What benefits can I expect from a class?
We'll be putting together a post covering the research, but studies have shown that both group drumming and meditation have been found to:
Boost grey matter
Improve immune function and reduce cortisol
Reduce emotional distress
Support Transcendent experiences
How do I book in?
Sign up to our newsletter, or click here to buy your ticket. We cannot wait to see you!
If you have any questions or would like to know more, get in touch